Exploring the internet yesterday, I ended up on the Electric Lit website, reading Andy Hunter's post, "Ursula K. Le Guin talks to Michael Cunningham about genres, gender, and broadening fiction."  Anything with Michael Cunningham's name in the title will get my attention, and though I haven't read enough Ursula Le Guin, I did enjoy The Left Hand of Darkness, and reading this article got me interested in reading more.
Michael Cunningham (The Hours, The Snow Queen) says of our current literary period, "I feel like the most prominent aspect of this period is what I call 'broadening.'"  He goes on to explain that "broadening," for him, means "the sense of a much larger collective conviction about who's entitled to tell stories, what stories are worth telling, and who among the storytellers gets taken seriously."   The post, Cunningham, and Le Guin discuss the line between "literary fiction" (Cunningham, Toni Morrison, J.M. Coetzee…) and "genre fiction" (science fiction, fantasy, mystery, thriller, horror,…) and the effects of that line.
I think this is an interesting and important discussion.  I'm aware as I write this post, that even putting the parentheses above and including genre labels and authors plays into defining and supporting the line between literary and genre fiction.  I agree with Cunningham and Le Guin that this line is not always meaningful and can be harmful.  Cunningham asserts that " some of the most innovative, deep, and beautiful fiction being written today is shelved in bookstores in the Science Fiction section."  Many people, as this post points out, declare an aversion to science fiction and other forms of genre fiction, perhaps picturing people dressed up as Star Trek characters and imagining that aliens, ghosts, and romances offer little more than superficial fantasies.  However, literature in any genre can offer meaningful experiences to the reader, and there is a lot of variation within all of these genres.  (There's also a lot that can be learned from studying Star Trek and the community that has evolved around it–work that I have not done, but I'm certain others have!)  Calling one part of fiction "literary" or "mainstream" tends to put other types of fiction to one side as less serious or important.  Le Guin calls this "the lingering problem: The maintenance of an arbitrary division between 'literature' and 'genre,' the refusal to admit that every piece of fiction belongs to a genre, or several genres."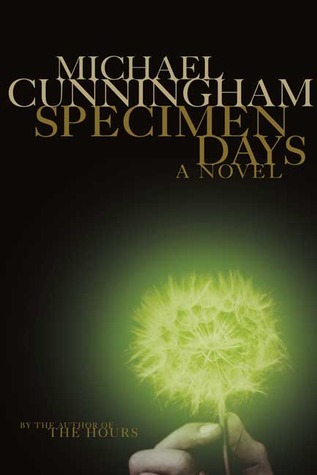 This comment of Le Guin's reminded me of Cunningham's Specimen Days, which weaves together excerpts of Walt Whitman's poetry with stories from different time periods, including a story set a future landscape with nonhuman characters.  While Cunningham is considered to be a solidly "literary" author, his work does cross these "arbitrary line[s]" and benefits from doing so.
I think Stephen King and Juliet Marillier are other authors who are often placed in genres (horror, fantasy), but whose work is character-driven and aware of the power of language.  Both of these authors explore, as Le Guin and Cunningham do, the way humanity functions under different circumstances.
Le Guin is right that "genre" is often "used not as a useful descriptor, but as a negative judgment, a dismissal."  Later in the same post, Le Guin says "But the walls I hammered at so long are down.  They're rubble."  I hope that this is true.  I think this post does acknowledge that the division between genre and literary does still exist, but I agree that there are moments of wonderful crossover.  Categories can be useful as lenses for looking at literature, but works can and do fit into multiple categories sometimes.
This is a great conversation, and I hope you'll check it out!–though I quoted from it here, the conversation is much more in-depth on the Electric Literature website.
What do you think?  Is there a line between "literary" and "genre fiction"?  Should there be a distinction?  Are there authors whom you feel have been placed in a genre category whose work could be looked at with a "literary" lens?  Which genres would you put some of your favorite "literary" authors in?